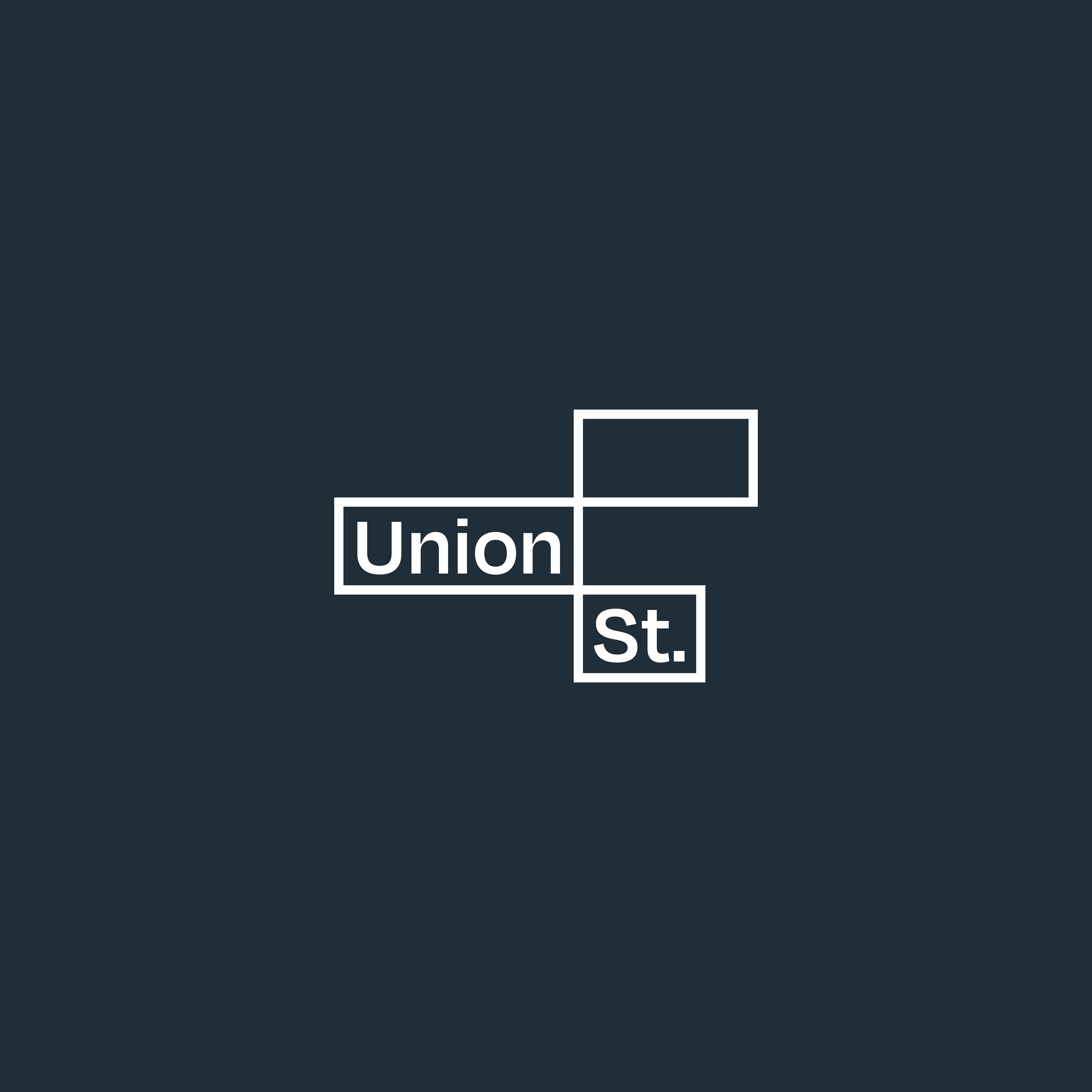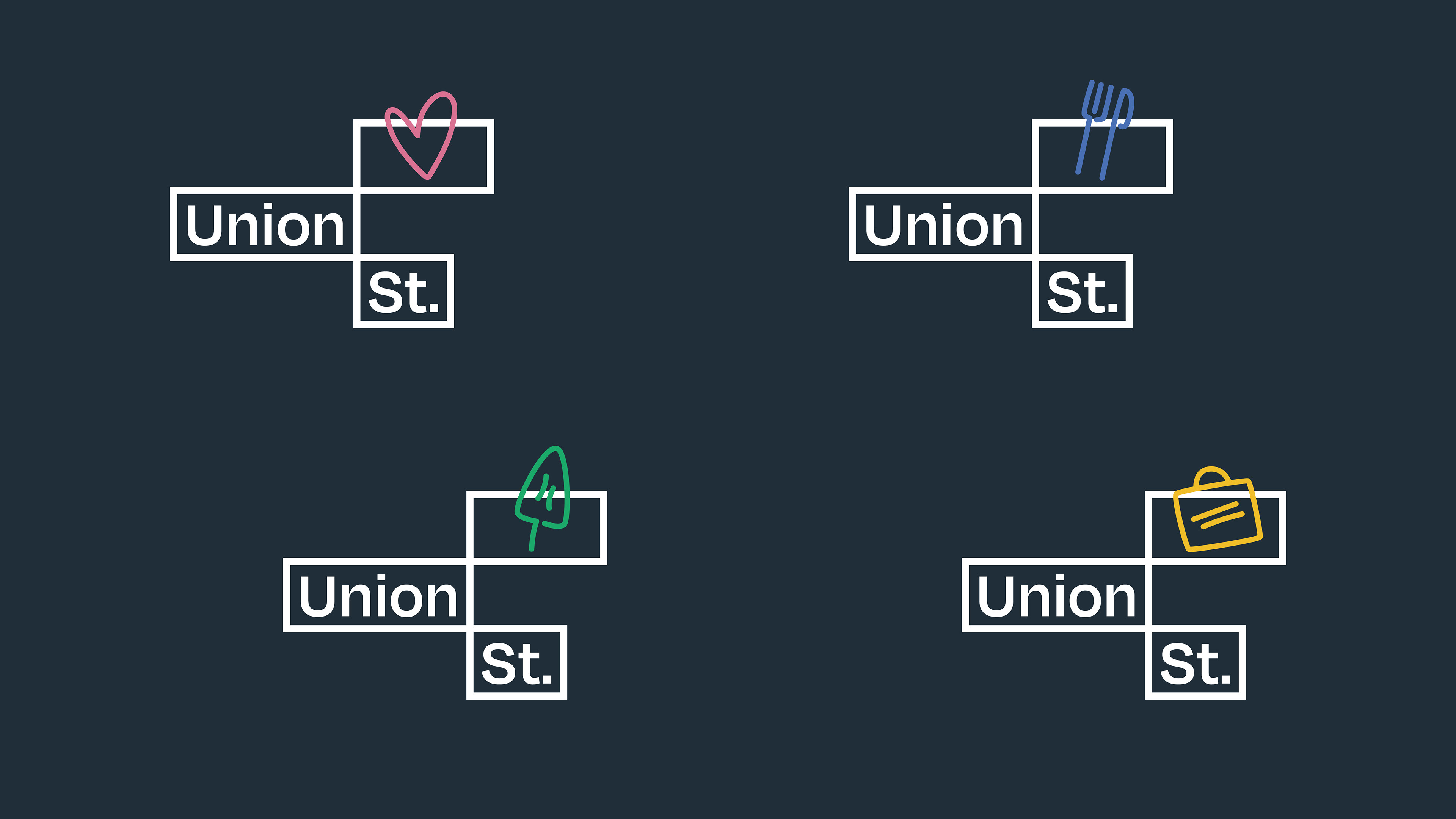 Inspiration for the branding was taken from historic street signs, giving them a contemporary twist with an element of adaptability allowing the design to be applied across both digital and physical forms.
Union Street is full of character, both historically and presently, with a rich selection of traders based in the street it was key that I could capture the diversity of all that Union Street has to offer in the branding.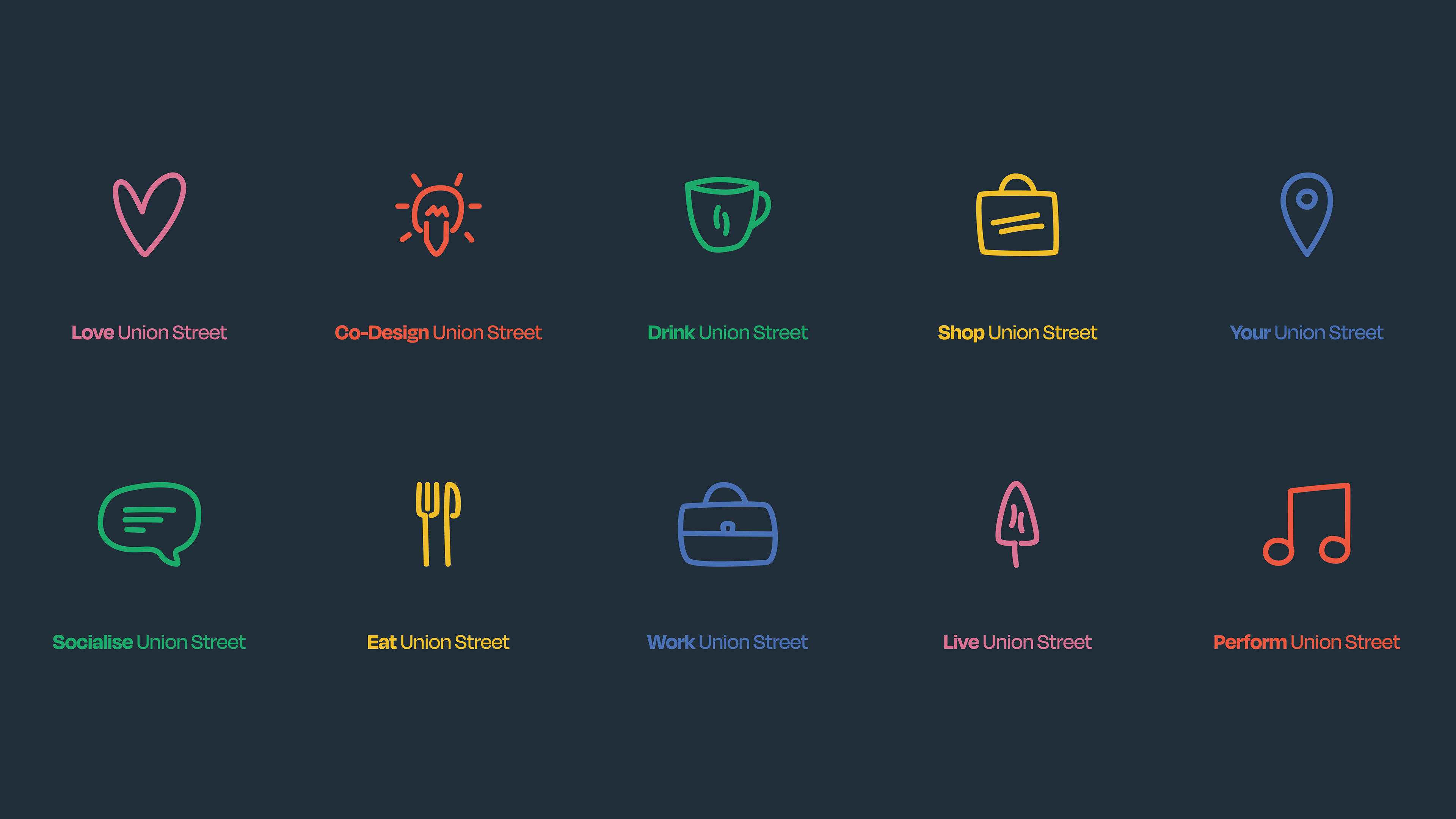 The supergraphic is painted at the top and bottom of Union Street, it breaks off and continues on down the street in smaller sections, connecting the two ends together to encourage people to walk on the street rather than the pavement.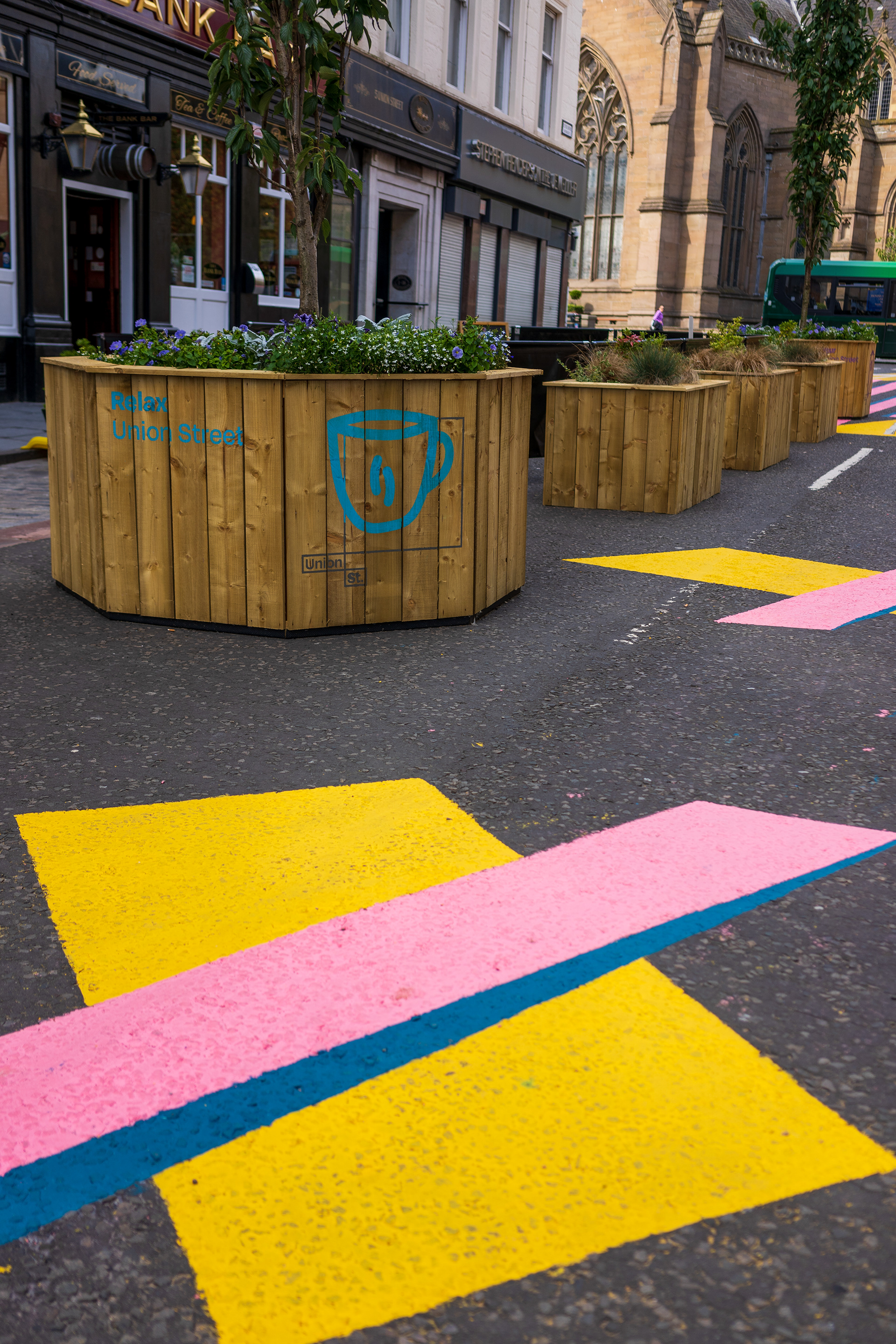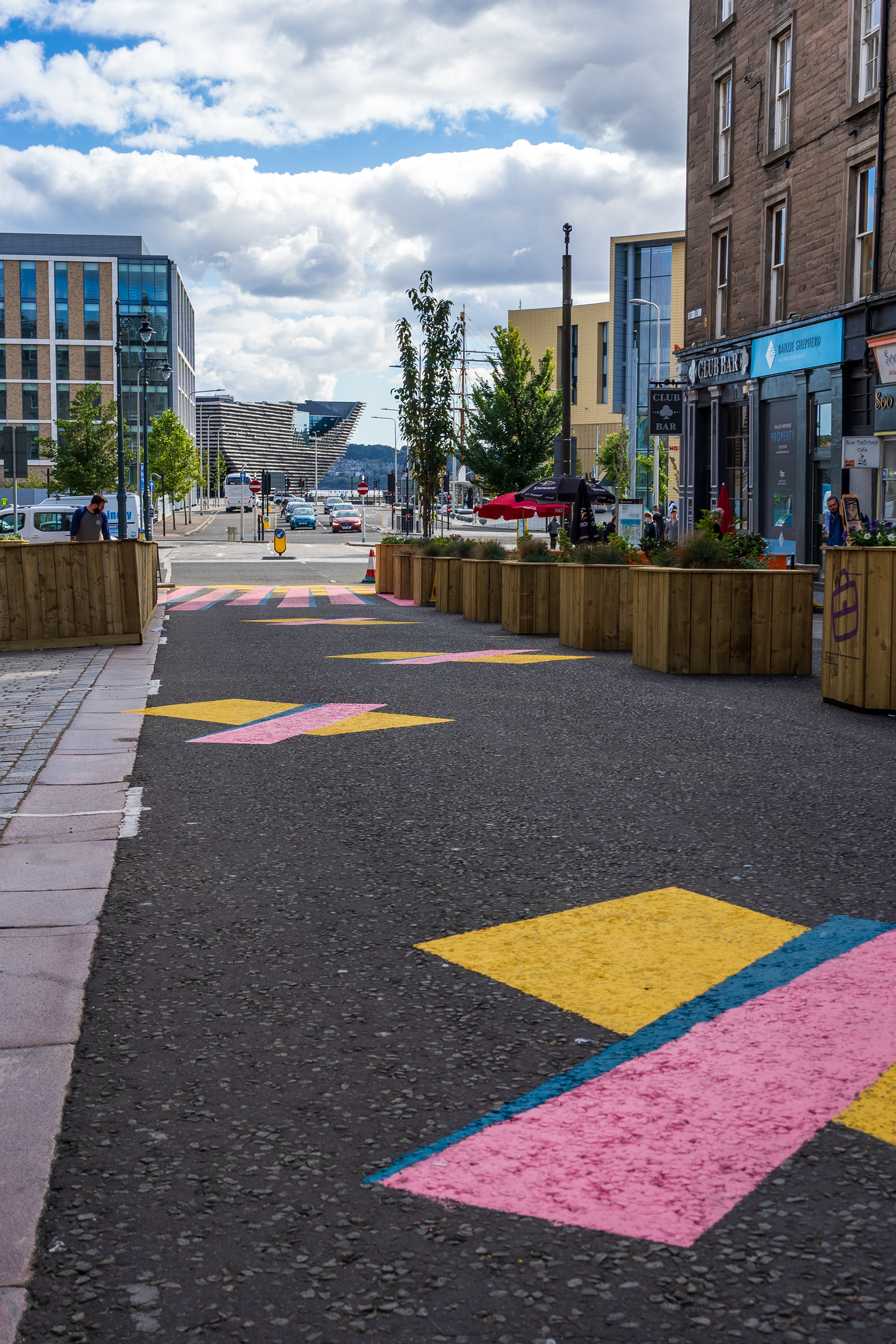 I designed the supergraphic to be colourful and inviting to pedestrians but also to act as a visual barrier to vehicles. Union Street can be seen from the waterfront and train station, the tapered design also helps attract attention from these areas and encourages people to walk in to Dundee city centre.