Climate change is a real issue, we need to find a solution that is sustainable and has no carbon dioxide emissions. Nuclear Climate Heroes is a not-for-profit organisation that has a belief that Nuclear Power generation has a place in today's world.
Nuclear Climate Heroes aims to inspire people to create a sustainable future, using no carbon energy generation for the benefit of humankind and to recognise people who were pioneers in the Nuclear Industry.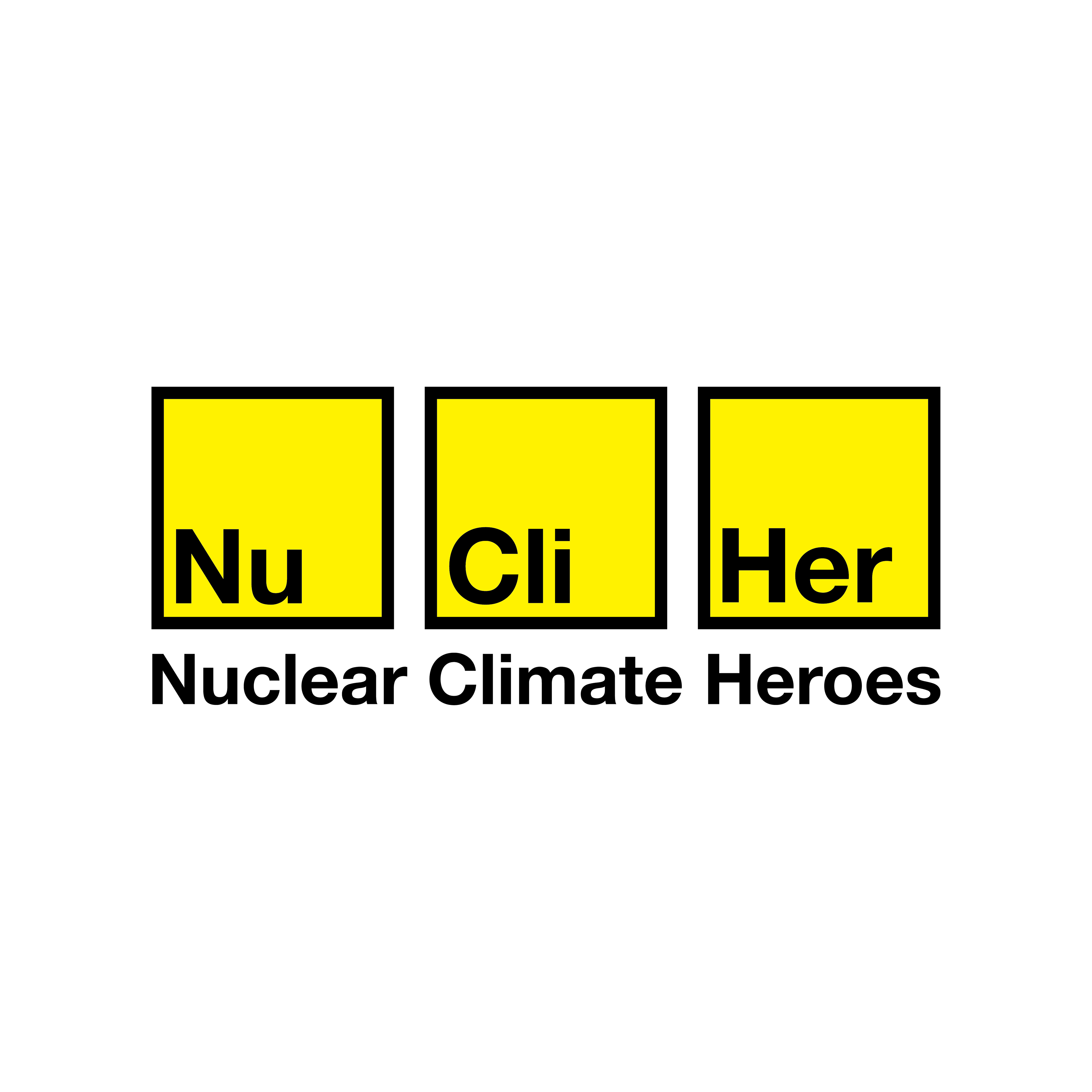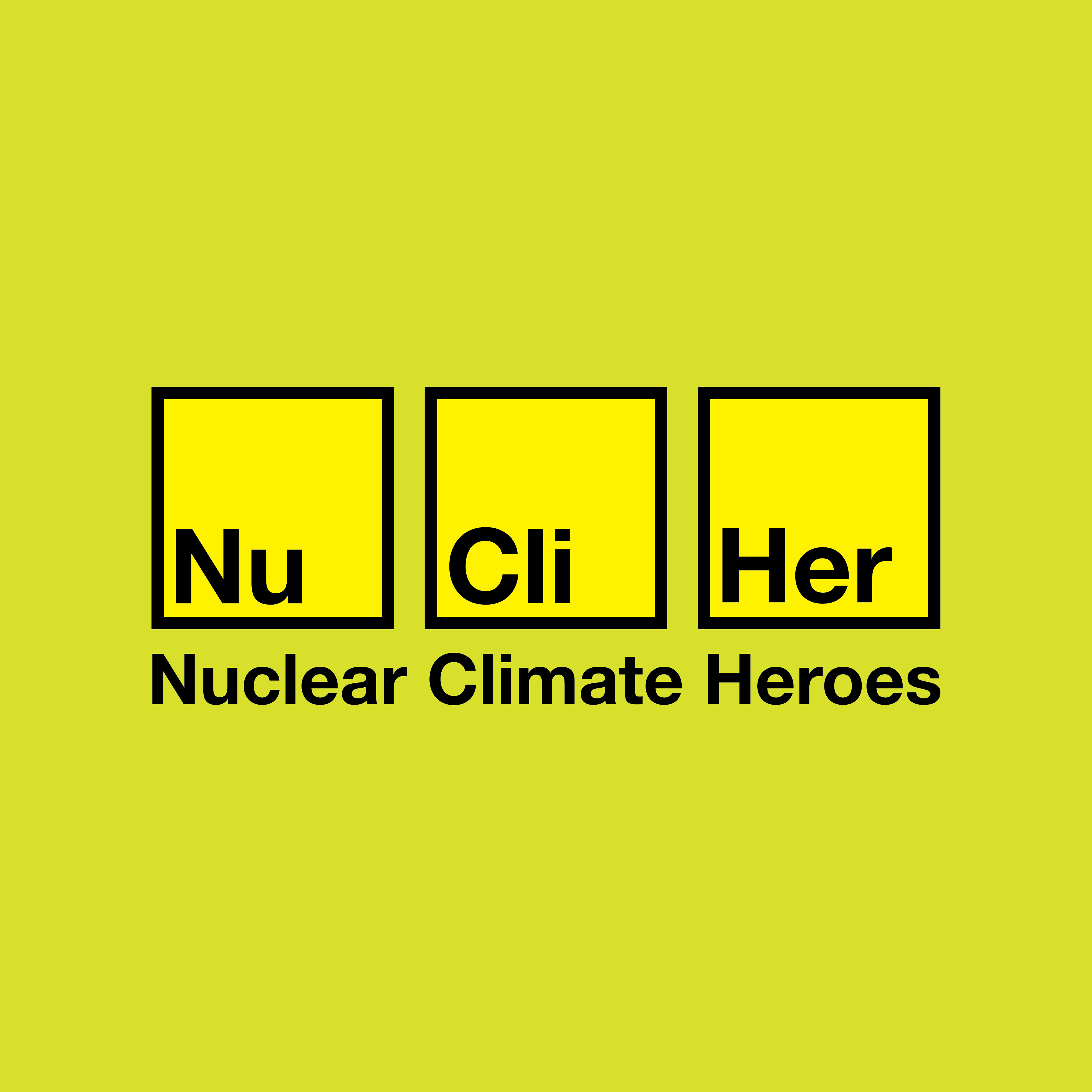 The logo was inspired by elements from the periodic table, as well as taking it's bold colours and style from the Nuclear Trefoil. I didn't want to shy away from the fact my brand is based around Nuclear Energy. I embraced the controversial connotations that Nuclear Energy possesses and used these to my benefit.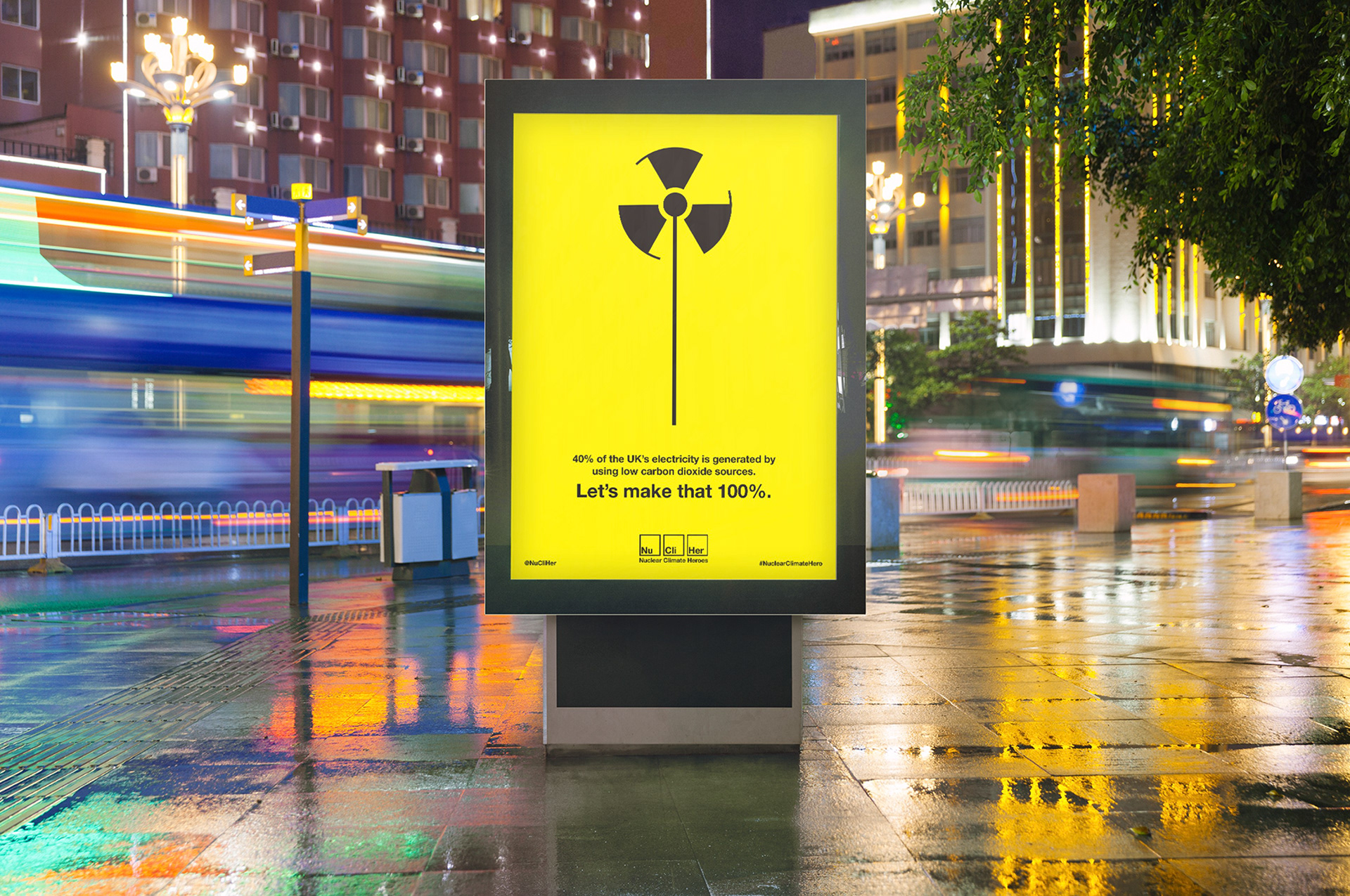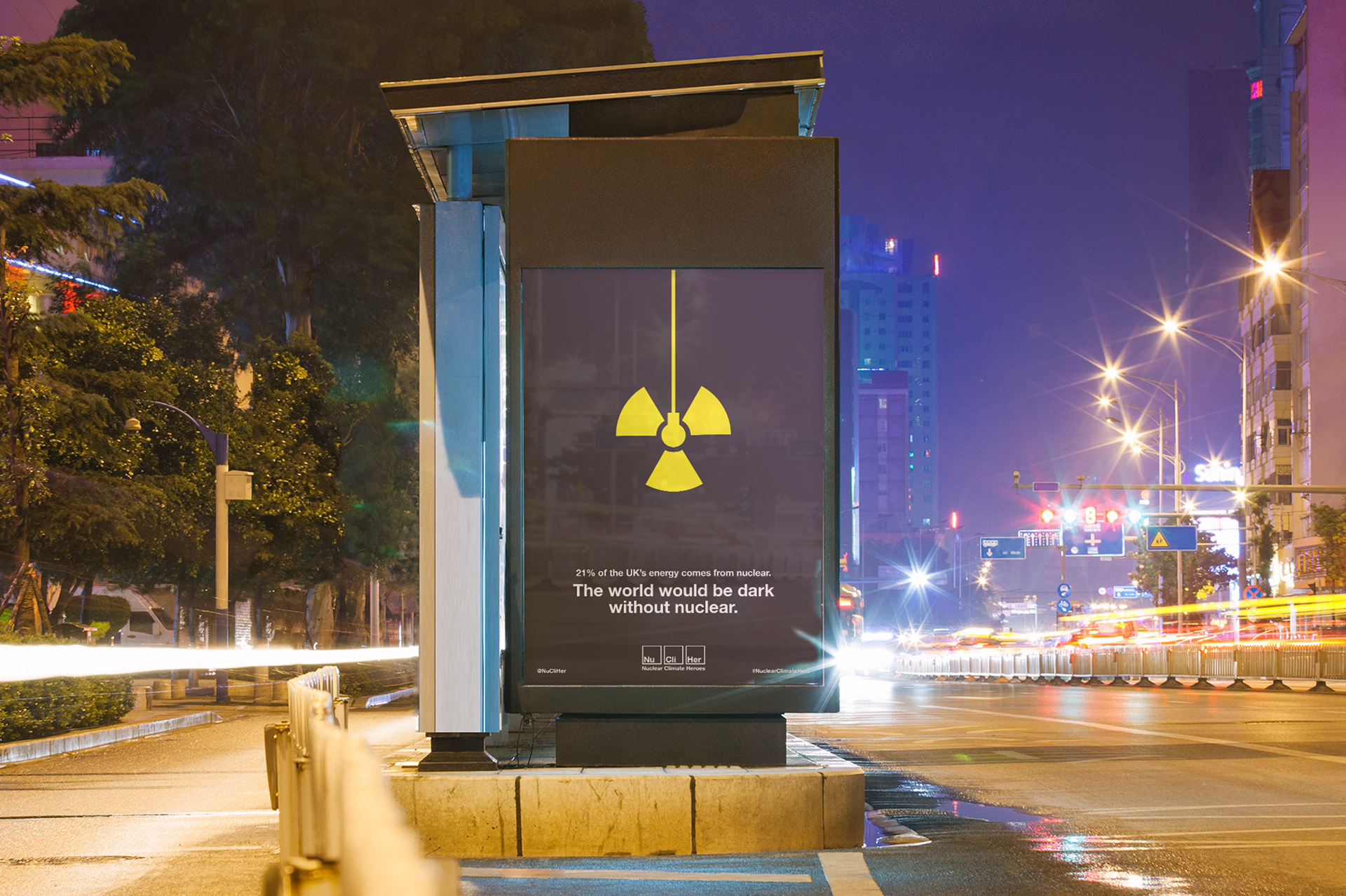 I designed two bold infographic posters to help get across some key facts about Nuclear Energy and to get people thinking about this issue.
As my main theme for the brand was "creating conversation" around Nuclear Energy, I wanted to create a bold t shirt design that would grab people's attention and get them talking. This t shirt could be worn at environmental conferences or marches to get people talking about Nuclear Energy.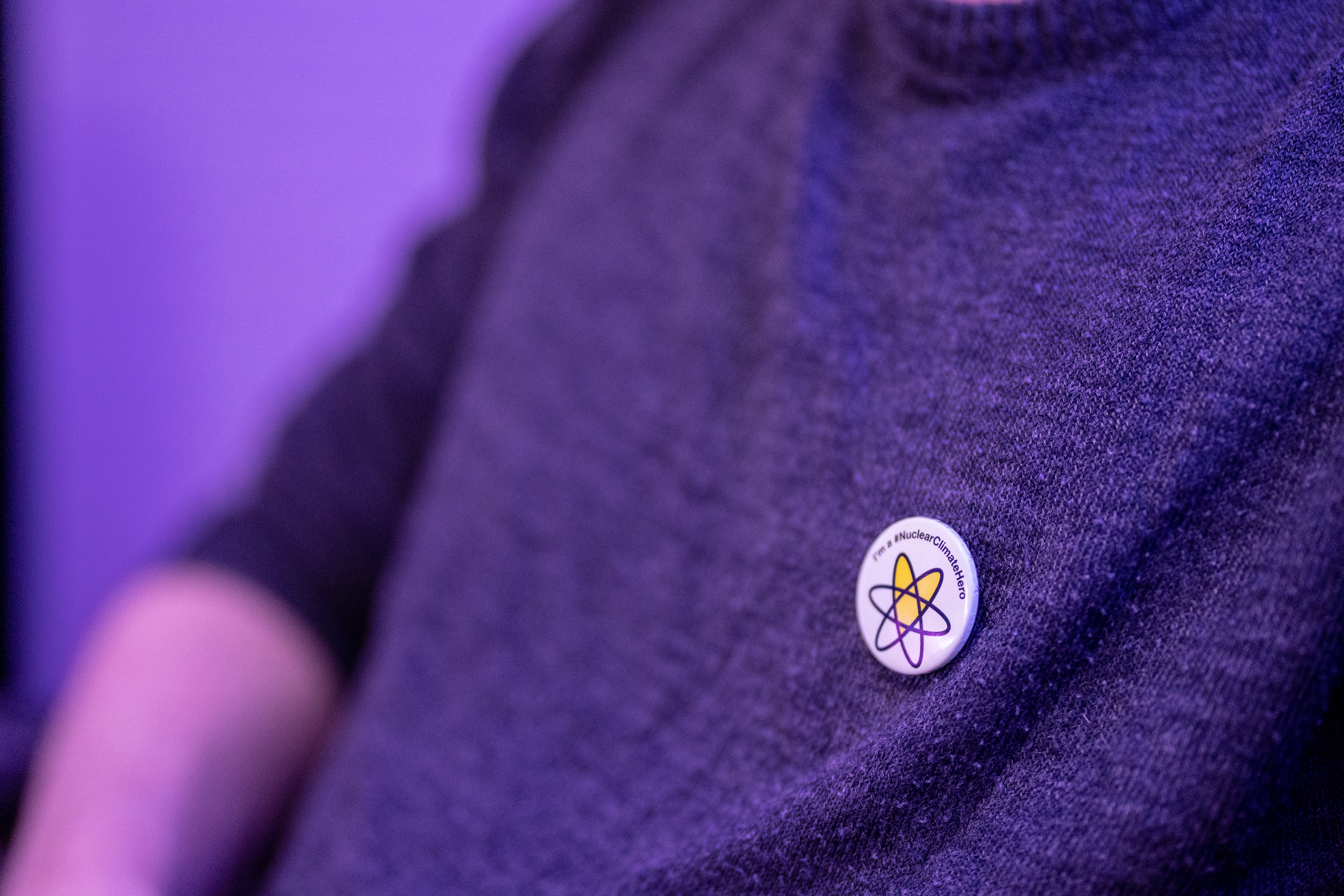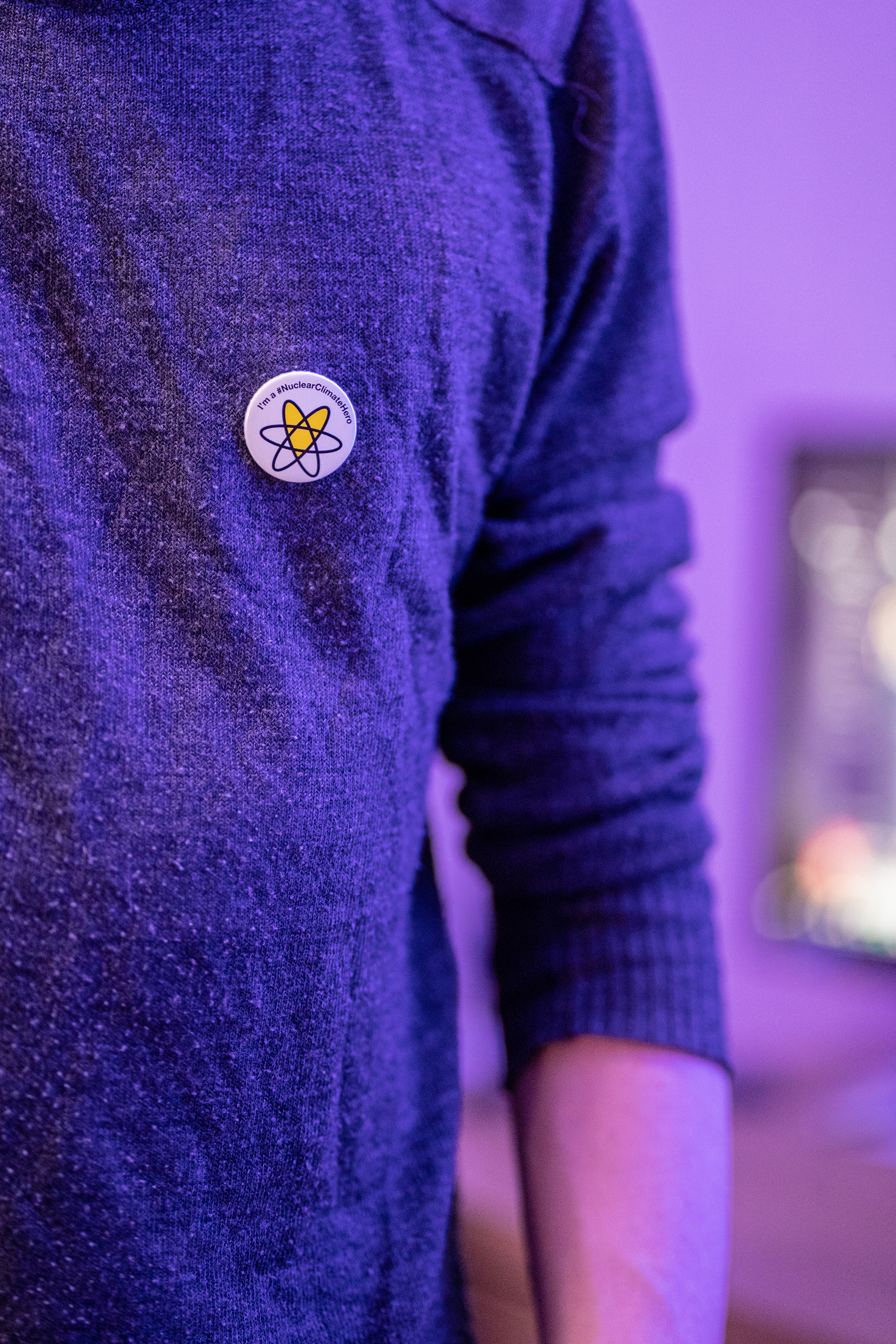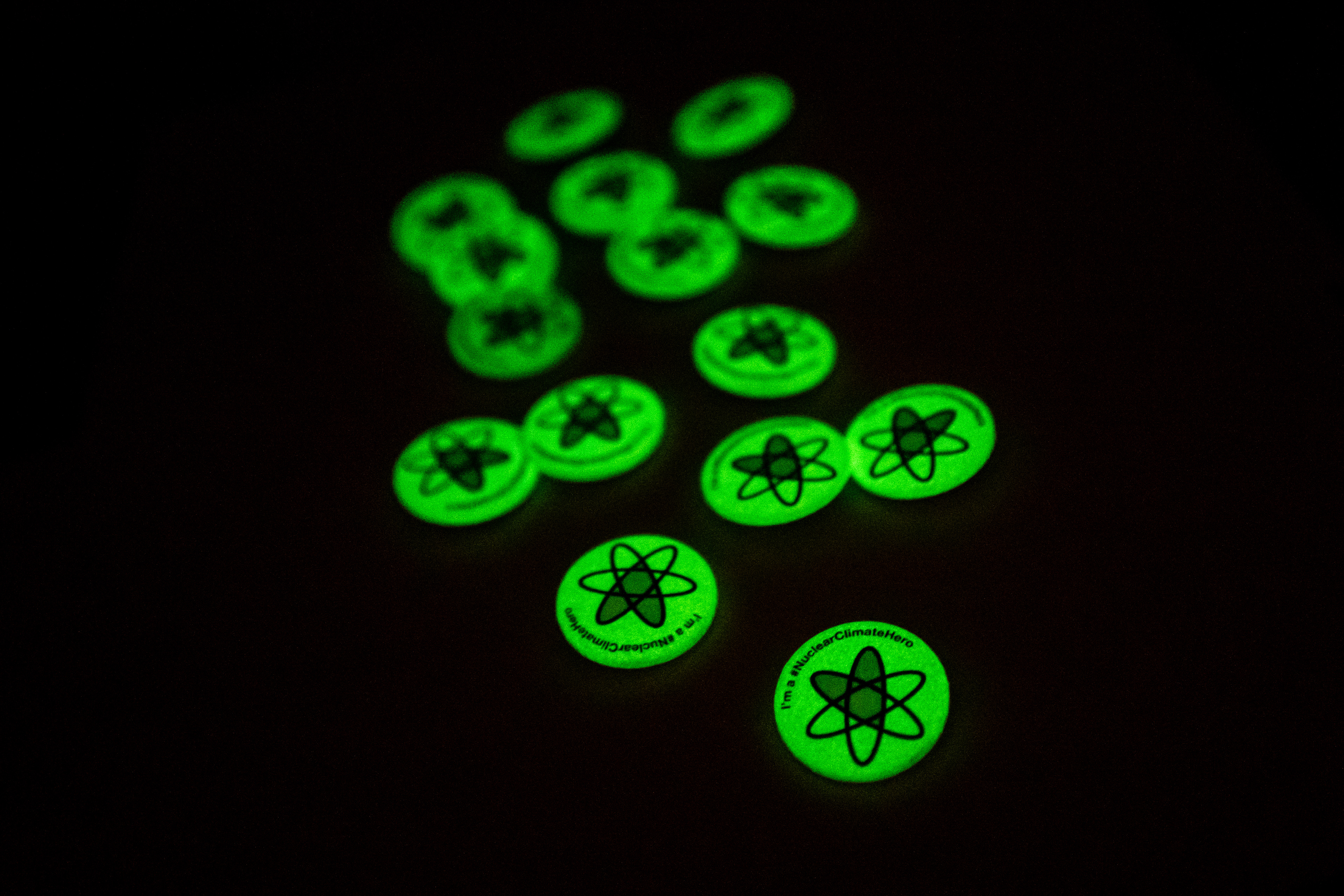 The idea of the badge was recognition for those who support Nuclear Energy. These could be given away at events, conferences or demonstrations.
The badges were printed with a glow in the dark ink, I thought it would be fun to play on the stereotype that people think of a green or yellow glow emitted from radiation, although this is not true, I think it makes the badges eye catching and easy to remember.
As a little extra on top of the badges, I thought about the idea of having an award for Nuclear Climate Heroes in the industry, for example, a select few every year could be recognised for their many years of service in the industry producing low carbon energy.